Building reports from sellers that prove to be a trap
Sellers building report-traps. QBIS. BE WARNED: discount the following advice at YOUR PERIL or you are likely to suffer the consequences!
Just a few photos of problems omitted in a "free" vendors report, supplied by the agent!
A patio roof structure built without Council approval.
No bracing to the structure.
Not properly secured to the house.
Insufficient clearances between posts and concrete.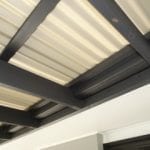 Securing to metal fascia but not to roof structure of the house.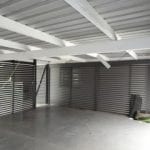 Garage on the same property built without Council approval. Insufficient securing for tying down of the roof structure to prevent possible uplift in a storm. Main beam support has been removed.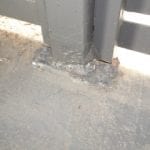 Considerable rust to bases of the columns have been bogged over and painted to conceal the rust.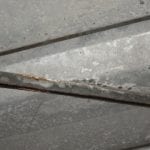 Corrosion occurring between zincalume roof sheeting and galvanised bracing.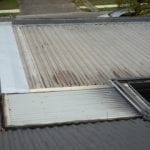 Roof sheeting has held water also rusted in places. Mixture of zincalume flashings with roof sheeting, this will allow corrosion to occur between them.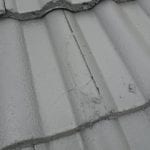 Numerous broken roof tiles patched and coated over.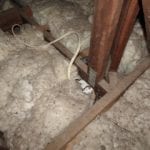 Insulation fitted over electrical fittings within the roof area, potential fire hazard.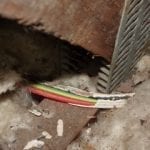 Vermin damaged electrical wire within the roof. Very Dangerous!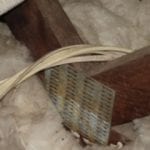 Electrical wires draped across metal gang nail plates, potentially dangerous.
Sellers building report-traps
Important notes:
Sellers excuse: The structures were already built when they bought the property. Tell that to your insurer when you need to make a claim and see how far you get!
Council searches would have shown up the illegal structures.
The sellers had ample opportunity to have the structures rectified for compliance or have them removed.
None of the faults were identified in the vendor's report!
Non-Council approved structures are not likely to be covered by your insurer, always disclose and check if they are willing to issue cover.
If searches results on any structures are negative, you must have them retrospectively approved (if possible) or have the removed.
Ignorance is not an excuse for illegal structures!
Check with your legal representative regarding the consequences of illegal structures.
Millerharris Lawyers: Home Buyers Nightmare
QBIS: Unlicensed Building Inspectors
SMH Article on Unqualified Building Inspectors
For independent Building Inspections Brisbane in all suburbs, Qld Home Buyers Inspection Ser