building inspections for home sellers
Learn how current home owners/seller can benefit from a pre-sale building inspection.
To be made aware of:
Serious faults that may hinder a sale.
Items that require immediate attention.
Preventative maintenance suggestions.
Economical solutions to fault rectification.
How to maintain the house for the long term.
How not to get ripped off by tradespeople.
This suggestions helped the home owner in making  an informed decision on whether to retain, sell or improve the house.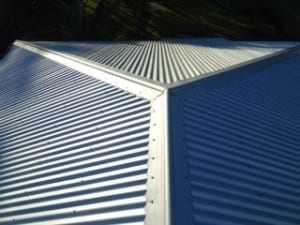 A sellers inspection beforehand could have saved them from paying too much for this roof replacement.
Replacement of galvanised with zincalume roof sheeting on this relatively small house was just under $30,000 without replacing the rusted gutters, rotting timber and no fitting of insulation.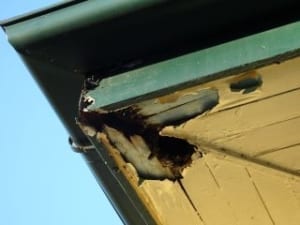 A sellers inspections would have recommended replacement of rotten timber be included in the roof replacement cost.
Replacement of rotting sections of the fascia boards and eave lining boards were not included in the roofing contractors quote of replacing the roof !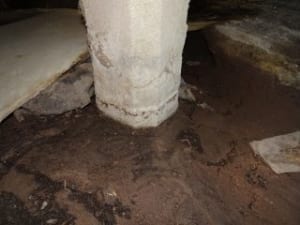 Drainage problem identified in a home owner/sellers report.
The owner was not aware of a major drainage problem with this property causing movement of the stumps and house also deterioration of the concrete stumps. Notice the water line to base of this stump.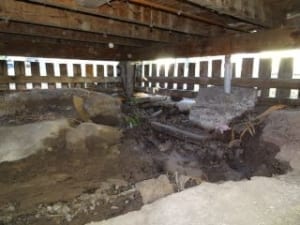 Drainage fault causing footing exposure.
Erosion of soil caused by drainage problems partially undermining the stump footings (also causing movement) and exposing parts of the sewer pipes.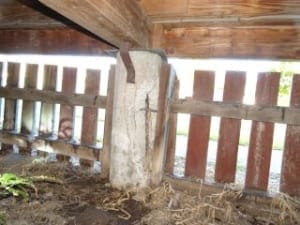 Fractured concrete stumps identified in a home sellers inspection. 
Significant and extensive fracturing of concrete stumps that required replacing.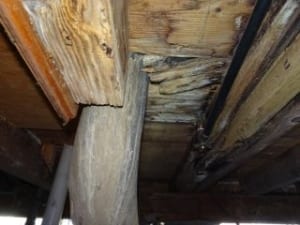 Seller being made aware in inspection of leak from bathroom causing rotting of timber.
Rot to flooring below the bathroom-toilet also a floor joist that has been cut through. The owner was not aware of these problems.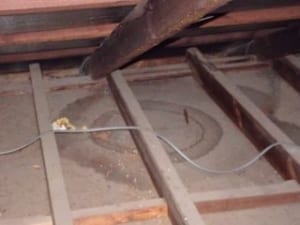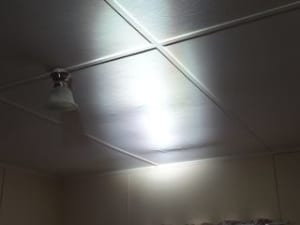 Home seller alerted of potential danger of sagging ceiling.
Leaking from the previous roof has caused damage and extensive sagging to these caneite ceiling linings. The ceilings had to be replaced to avoid collapsing.
Advantages of a home seller pre-sale building inspection. 
The owner was not made aware of these major problems when she bought the house.
A pre-sale building inspection highlighted all of the problems also their significance
Problems were put into perspective with comparisons to problems in similar buildings.
Quotes and rectification could be arranged well before listing the property for sale and helping avoid the risk of a sale crashing.
Armed with a prioritized list of problems also a building inspector she can trust and call upon for advice.
Having access to an experienced inspector a home owner/seller is less likely to get ripped off by unscrupulous trades-people!
Qld Government regarding building inspections
For independent Building Inspections Brisbane in all suburbs, Qld Home Buyers Inspection Service. qbis.com.au