Ceiling plaster sheeting that is sagging, causes and recommendations.
Learn the causes of sagging plaster sheeting and rectification required. QBIS.
Unfortunately the majority of the ceiling plaster linings in these photos are beyond re-securing and would require replacing.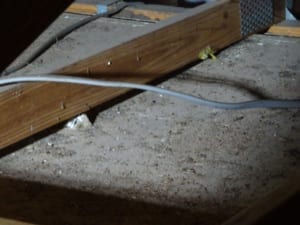 Significant dropping of ceiling plaster
Large gap between roof frame and ceiling plaster sheeting. This ceiling is sagging to a degree where it cannot be effectively resecured without further sagging and potential for collapse.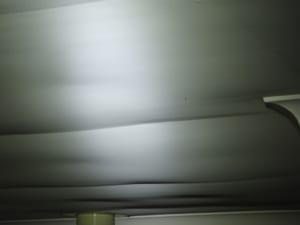 Unacceptable degrees of sagging.
Popping of securings and extensive sagging of ceiling linings. These ceiling linings require replacing before they cause serious damage from collapsing.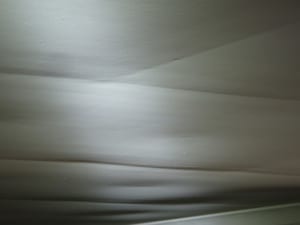 What you need to know about sagging plaster sheeting.
Replacing ceiling linings can be an expensive problem especially if it has insulation above.
The longer it is left the lesser likely it can be secured without the need for replacing.
All ceiling linings sag to varying degrees, the problem is when they sag beyond repair.
The degree must be determined by a trades person that is willingly to guarantee their repair work and replace linings, where necessary.
Some reasons for sagging ceilings to occur.
Roof leaking on different occasions over the years
Insufficient securing of ceilings during construction.
Breakdown of glue.
Weight of insulation, especially if wet from roof leaking.
Ceiling joists or battens too widely spaced.
Recommendations of rectifying.
Remove and replace ceiling plaster, if sagging beyond repair.
Have the ceiling resecured by a qualified plasterer.
Fit more ceiling joists at closer spacings.
Have metal ceiling battens fitted.
Have the ceilings secured the old way with plaster and scrimming.
Some information that may be of use