Rising damp & seepage to an new apartment.
Rising damp & seepage in a apartment. QBIS. 
Problem:
High moisture meter readings to a lower living area of this new apartment built into an embankment.
The moisture meter were much greater than what would be considered normal.
Even though new slabs can show higher readings than usual as they dry out in time.
Seepage can cause deterioration over the long term, may also attract termites and cause respiratory problems with inhabitants.
This is not a good sign in a new building. The walls where retaining soil were obviously not properly drained and water-proofed, during construction of the building.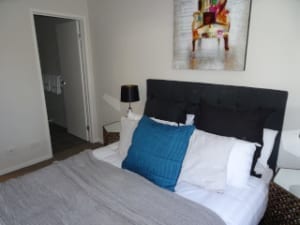 This bedroom is below ground level with high moisture meter readings, which indicates seepage of water. Readings were taken in other known dry areas to check accuracy of the meter.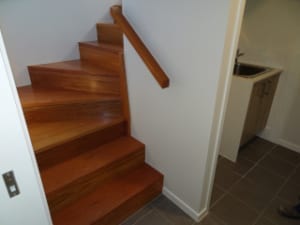 Area below ground level with high moisture meter readings caused from seepage.
Problems that rising damp & seepage to an apartment can cause.
Deterioration to timber, plaster, carpet, furniture and other materials
Attract termites. Termites need moisture.
Mould.
Potentially cause health problems with inhabitants of the unit, in particular if they have breathing problems.
Some information that may be of use:
Qld Govt QBCC Standards and Tolerances Guide