Room

being used for other than its Council approved purpose.
Non-compliant living room and affects it can have on home owners/sellers. QBIS.
Area below house was non-compliant and not suitable for use as living area. In misleading advertising it was listed for use as a habitable area. This can affect your insurance and when reselling the house with honest advertising!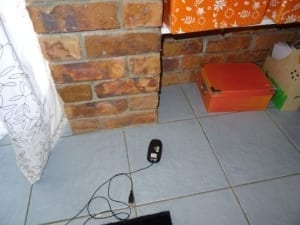 Be aware that 2.4metres ceiling height is only one building code requirement amongst many that constitutes a habitable room.
Often real estate agents and many building inspectors are not aware of other criterior required and mislead (as in this case) buyers into buying a house that may sell at a premium when it could be a liability when reselling.
Code requirements for living areas:
Slabs must have a plastic membrane below to stop rising damp.
Rebate required to the slab edges.
Damp-course barriers and weep-holes required to brick walls.
Ceiling height must be 2.4 metres.
Appropriate drainage and slab height above outside soil and paving levels required.
These Building code requirements can only be achieved during, not after construction!
Why this type of construction it is not suitable for living area use:
If walls are covered, seepage can rot concealed framing.
Seepage is likely to attract termites.
Rising damp can lead to health problems with inhabitants.
This type of wall must never be covered with any type of material as it will trap moisture and cause serious problems.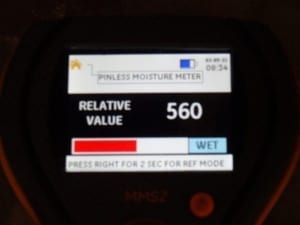 Non-compliant living room, what you need to know.
Without reconstruction
This type of construction CANNOT BE CONVERTED for habitable use.
Can affect insurance cover, if renting out as a living space.
Affect home resale.
If anyone states otherwise, get it in writing with guarantees !
ABCB: Acceptable Ceiling heights
Cornells engineering: Vapour barriers below slabs
For independent Building Inspections Brisbane in all suburbs, Qld Home Buyers Inspection Service. qbis.com.au