Non compliant apartment unit, in Toowong a Western suburb of Brisbane
Non compliant apartment unit. Identified by Peter Weddell owner/operator of Qld Home Buyers Inspection Service.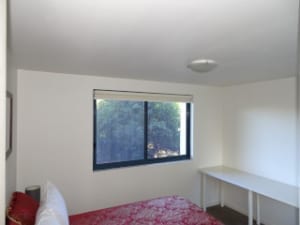 Ceiling height of this room was under the building code requirements for a bedroom.
The ceiling height of this room at 2.238 metres is at least 162 mm under the Australian building code requirements of 2.400 metres for use as a habitable room.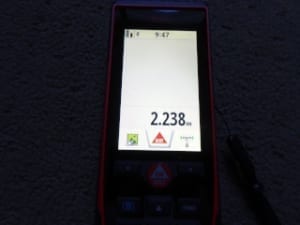 Laser reading showing height under 2.4 metres.
Important points:
This relatively new unit in a large complex was advertised by the selling agent as a two bedroom unit, when in fact it is only compliant with the local building code and Council requirements as a one bedroom unit.
The nature and seriousness of this problem may potentially hinder a future resale and possibly affect the selling price, considerably!
Related material
Qld Government Design standards in new construction
For independent Building Inspections Brisbane in all suburbs, Qld Home Buyers Inspection Service. qbis.com.au