Learn how some "buyers agents" scam unsuspecting internet property buyers and how to avoid becoming a victim.
Beware of internet property buying scams. QBIS. 
Example of faults not mentioned in building inspection report that was presented to a potential internet buyer from a "buyers agent". This could have been a costly mistake if the buyer didn't chose an independent inspector.
Movement of brick piers supporting a house.
Pier movement is causing uneven floor and external walls also movement of internal walls and openings. All the piers required replacing which would have been at a considerable cost to a buyer. Buildings must be supported by stable footings otherwise continual movement will cause damage to renovations, tiling and paint.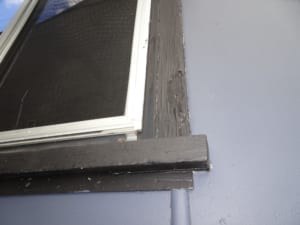 Windows with rotting architraves.
Apart from rotting architraves these windows were incorrectly installed with no flashing around or protection above them. These faults will allow seepage and potential for rotting to concealed wall framing. Major expense faults that you would expect to be identified in a building inspection report to allow a buyer to make an informed decision.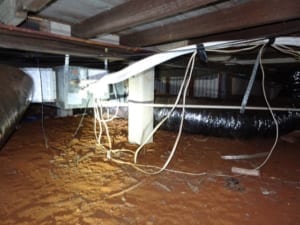 Potentially dangerous electrical cables.
How could any building inspector ignore unprofessionally fitted and potentially dangerous cables to an easily accessible sub-floor area below a house. Easy answer: when you receive numerous recommendations from the agent why would you even bother mentioning a fault that could affect your source of income and cosy relationship with the real estate agent.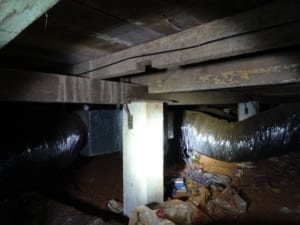 Stump movement supporting house.
Support of any building is one of the most important factors in building inspections that cannot be ignored nor understated. I often see this major fault being classed as normal for age of a building, this is outright negligence. A paid professional should know the difference between minor faults with age and something that is unacceptable.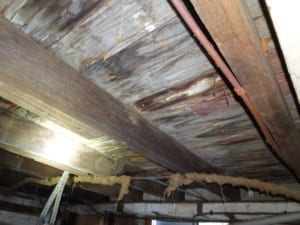 Bathroom leak causing floor to rot.
Although a common fault, this is not normal and must firstly be identified and source of the problem located and fixed sooner rather than later. The longer it is left unchecked, leaking will potentially cause more serious and costly problems to other concealed areas that a potential buyer must be informed about.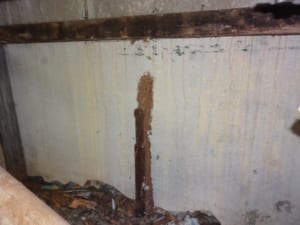 Termite evidence to sub-floor area of a house.
Although the role of a building inspector to not to carry out pest inspections. A competant inspector willing to crawl under a building may at least note and comment on obvious termite evidence and/or access points they may come across and recommend a qualified pest control firm for professional advice.