Inaccurate misleading report-West End,

a Southern suburb of Brisbane.
carried out by Peter Weddell owner/operator of Qld Home Buyers Inspection Service.
Examples of serious problems that were not identified in a sellers building inspection report.
The sellers report was carried out by a well known nation wide company.
Fortunately the buyers employed Peter Weddell.
They received an independant inspection, otherwise it could have proven very costly for the prospective buyer.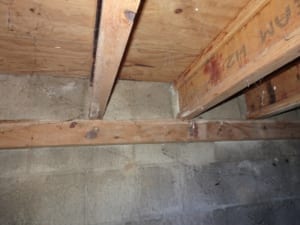 Seepage has occurred through a boundary block wall, causing deterioration to timber attached to it.
This drainage grate was far too high allowing water to pond to the sub-floor area.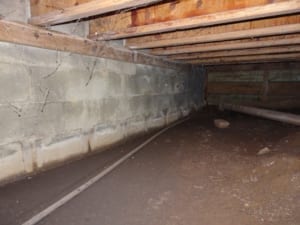 Water line to block wall of the sub-floor area showing depth of the ponding water.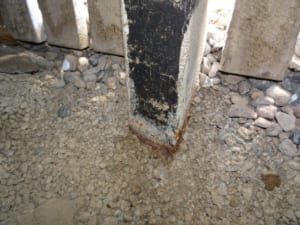 Rusting to steel supports of the building.
No mention of rust, also the concrete footing level being too low (must be at least 100mm above the soil level).
This is a Building code requirement that few builders adhere to.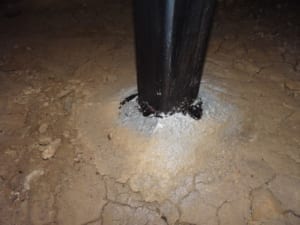 Concrete and paint covering this rusting column.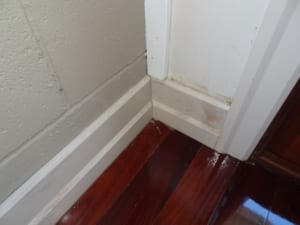 Seepage through upper section of the boundary block wall from lack of water-proofing to its exterior.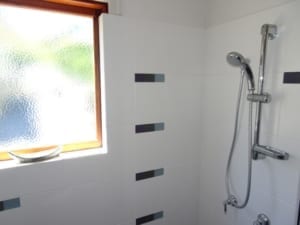 Window within a shower recess without proper protection.
This will cause rot to the wall framing from seepage over the long term.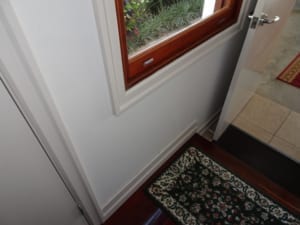 Seepage around timber window frames from lack of awning and proper fitting of flashing's to the exterior.
For independent Building Inspections Brisbane in all suburbs, Qld Home Buyers Inspection Service. qbis.com.au