Why is hail damage so devastating?
learn about a hail damaged roof. In the Brighton area. QBIS.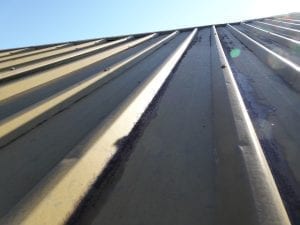 Hail damage:
The following photos show the extent of hail damage to a roof that was easily accessible from the ground level with a 3.6 metre ladder.
Missed problem:
The roofing contractor employed by a major insurance company in Queensland didn't identify hail damage to this roof.
Example:
This is an example of how a building inspection report by Qld Home Buyers Inspection service for a home owner may save you (as in this case) considerably more than the report cost.
Importance of photos:
Photos with the report helped the owner gain an understanding of the problem also degree and extent without having to get on the roof, this also reinforced their insurance claim.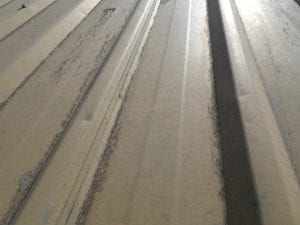 More damage to tops of sheeting ridges.
Hail damaged roof. Positive results from an inspection:
Fortunately with a detailed inspection report with photos (to present to the insurer) this enabled the owner to make a legitimate claim with the insurance company.
For independent Building Inspections Brisbane in all suburbs, Qld Home Buyers Inspection Service. qbis.com.au