Learn why it is not a good idea to convert a garage into a living area.
Garage conversions & associated problems. Some examples of what happens when garages are converted to something they were never intended to be. QBIS.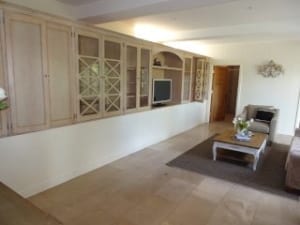 Ceiling heights are only part of many important reasons why garages are not suitable for living spaces.
Ceiling height of this previous garage was well under 2.4 metres as required by Council. Insurers are not likely to cover you for something that may go wrong if an area is being used for anything other than its Council approved intended purpose.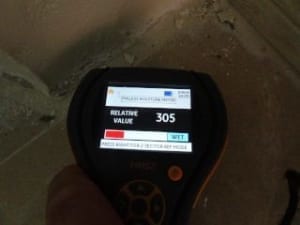 Rising damp  can cause serious health problems.
Screen indicating high levels of moisture.
Reading was taken in a dry period indicating it is likely to go higher.
The slab was built for a garage and unlikely to have a membrane fitted below to stop rising damp.
Rising damp can cause deterioration, attract termites and cause health respiratory problems with inhabitants.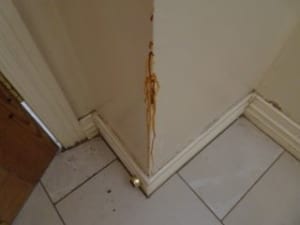 Problems associated with conversion of garage to living areas. 
Does not comply with Council for use as habitale areas.
Water had seeped through retaining walls.
Rising damp had occurred from the slab.
Ceiling heights were too low for use as habitable areas.
Proper drainage and water-proofing were not fitted.
How a buyer was almost conned by misleading advertising and saved by building inspector.
This house was advertised as being "Council approved" for legal living, for all of the lower level. And according to the prospective buyer, priced accordingly "high"
The report exposed the areas presented were not legally suitable for use of what they were advertised as.