Balcony exposure allowing seepage.
Exposed balcony allowing seepage to interior of a house. Seepage has occurred through this exposed balcony to a living area below, causing damage and sagging to the ceiling lining. QBIS.
Rectifica

tion re

quired:
Remove the floor tiles and sheeting from the balcony also any damaged timber and/or linings.
Fit new sheeting suitable for external use.
Apply appropriate water-proofing over the sheeting and fit flashing where the balcony meets external walls of the house.
Re-lay new floor tiles suitable for external use.
Build a roof above the balcony with a reasonable eave overhang.
Fit windows that can be opened to enclose the balcony for full protection.
The first method would be absolutely necessary, if you wish to keep the balcony exposed to the weather.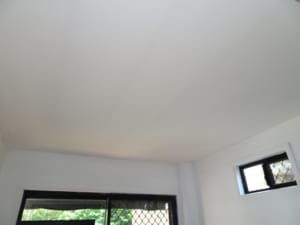 Unfortunately this photo does not show the degree of the ceiling sagging, believe me it was considerable and needed replacing!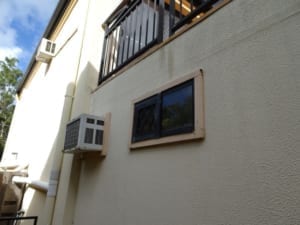 Other Problems, below the balcony
Timber architrave around a window that is allowing seepage and rot to occur, to concealed wall framing timber.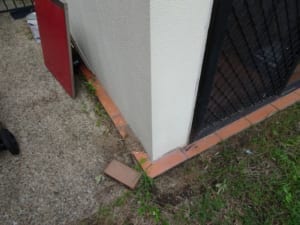 Lower external timber wall (behind sheeting) with insufficient clearances between the soil. This will cause rot and is most likely to allow termite access also potential for damage.
Exposed balcony allowing seepage. 
Some information that may assist you.
QBCC Balcony/Deck inspection guide
For independent Building Inspections Brisbane in all suburbs, Qld Home Buyers Inspection Service. qbis.com.au