Perished and Dangerous electrical cables.
Dangerous perished electrical cables. Although the first two photos were taken in 2005 by Peter Weddell,  they are still relevant. QBIS.
Important:
You can just see above this fuse box a new electrical wire that had been recently fitted, but the electrician left these obviously perished and

potentially dangerous

electrical

wires in place.
Power boards should be upgraded, with safety switches, fitted on both the power and light circuits for added safety.
Have your electrical wiring, fittings and smoke detectors checked periodically for faults by qualified trades people and if necessary, replace them.
Safety switches and smoke detectors must be periodically checked and maintained as they can become faulty over time.
Safety switches must not be relied upon on their own, they can become faulty.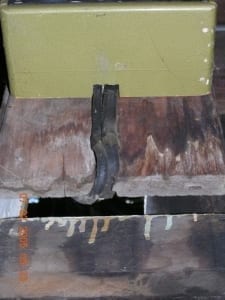 Photo taken in 2005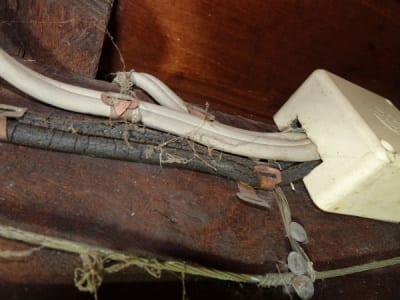 More recent photos taken in 2019, as you can see the electrician has connected the new wiring (within a junction box) to the perished wire, dangerous!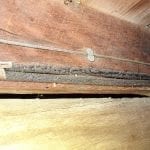 More perished wiring in a different location of the sub-floor area of the same house.
Dangerous perished electrical cables.
Important points:
All electrical alterations and additions must be carried out by a qualified licensed electrician.
If in doubt turn all power circuits off and contact a qualified electrician immediately.
Do not rely upon safety switches alone, they can become faulty and must be tested regularily.
Remember although safety switches are there as the word implies for "safety". They are not a magic wand and will not stop all faults from occurring, especially fires. Ask your Electrician!
Some information that may be of interest:
Qld Government Worksafe risk management
For independent Building Inspections Brisbane in all suburbs, Qld Home Buyers Inspection Service. qbis.com.au