Beware of free building reports-Brisbane,
courtesy of Peter Weddell, owner operator of Qld Home Buyers Inspection Service.
These free reports are known as a Vendor (seller) reports, the ones agents handout to unsuspecting buyers.
BE WARNED, discount the following advice at YOUR PERIL or you are likely to suffer the consequences!
Just a few photos of problems omitted from a "free" vendors report, supplied by the agent!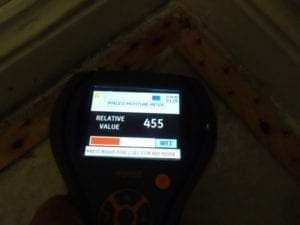 Much higher than usual moisture meter reading to a slab, indicating rising damp. This is possibly due to lack of a moisture barrier below the slab also from seepage.
Moisture readings should be around 200 or less.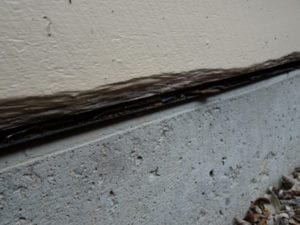 Lower weatherboard must extend down and cover the top of the slab edge to avoid seepage causing rot to bottom of the timber wall.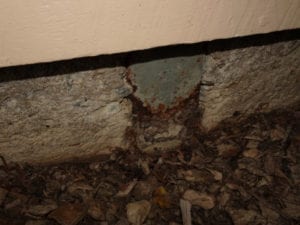 Rusted column within the slab.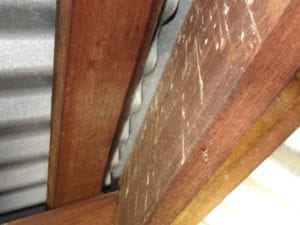 Lower sections of roof corrugations must be turned up to avoid leaking from the roof.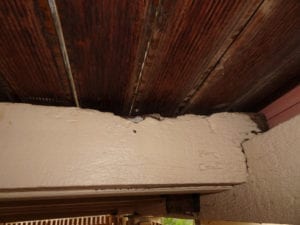 Rotten floor joist with new flooring fitted over it. The structural integrity of the joist has been compromised and should have been replaced.
Another floor joist that should have been replaced.
Not one of the above problems were not identified in the sellers vendors report issued to prospective buyers "for free"
This proves how costly "free" reports can be.
Never not rely upon any Building or Pest report given to you by a seller or real estate agent to be accurate or unbiased.
Or be prepared to pay rectification costs of major items that were not identified in their report.
Beware of free building reports-Brisbane.
Always employ Building or Pest Inspectors independent of the seller and agent. Preferably two separate firms that have actually operated a building or pest control business, not a Builder with a pest control licence.
For independent Building Inspections Brisbane in all suburbs, Qld Home Buyers Inspection Service. qbis.com.au