Danger of roof collapsing,

in Kallangur, a northern suburb of Brisbane.
Roof in danger of collapsing. Examples of how a potentially dangerous roof truss situation was avoided as a result of a recent building inspection, by Peter Weddell, owner/operator of Qld Home Buyers Inspection Service.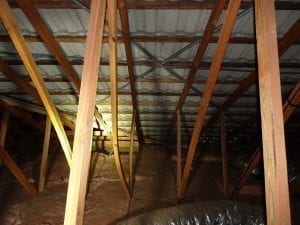 You want to be aware of this!
Considerable sideways bowing of these roof trusses above a house that is approximately 12 years old!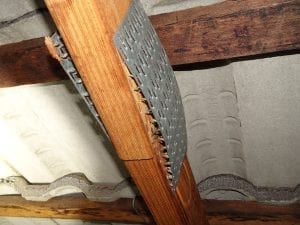 Significant separation of gang nail plate, to top chord of a roof truss.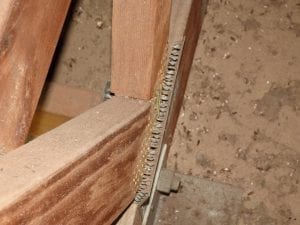 Further separation to bottom chord of a truncated (girder) roof truss.
A truncated (or girder truss) is a major component of the roof that supports a number of other trusses.
This photo shows separation also between webbing of the roof truss and its bottom chord.
Roof in danger of collapsing.
This roof structure is very close to the point of collapse.
Moderate to storm conditions could be a cause for collapse.
Urgent rectification was required.
Cost to rectify this roof structure was considerably high.
Relevent material on roofs:
Qld Government Worksafe on roof collapsing
Click here to read technical notes about roofing as suggested by the Queensland Government
For independent Building Inspections Brisbane in all suburbs, Qld Home Buyers Inspection Service. qbis.com.au