Pre-sale building inspection benefits,

in Archerfield
by Peter Weddell owner/operator of Qld Home buyers Inspection Service.
Pre-sale building inspection of a house in Archerfield for an interstate owner.
The property was orinally purchased without a building inspection.
Costly mistake and it gets worse!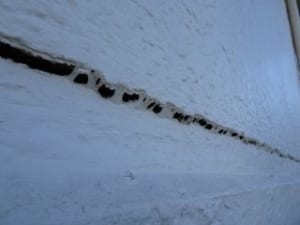 Stretched paint indicating movement has occurred since exterior of the house was painted.
This is an indication of recent movement and has a high probability of further movement!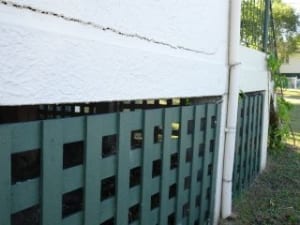 Significant downwards bow of a concrete beam supporting external brick wall of this house. This is caused from pier and footing movement.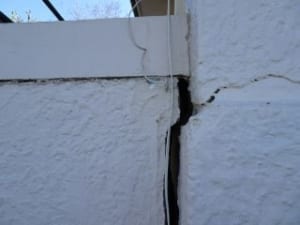 More external wall movement also concrete coming away from corner of the building.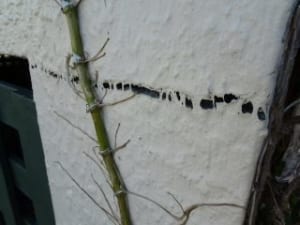 Concrete supporting pier to corner of the building that has moved downwards.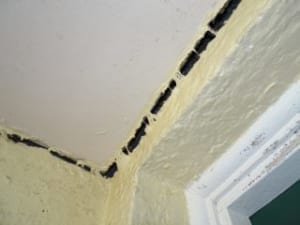 Movement of concrete balcony slab causing it to come away from external walls of the house.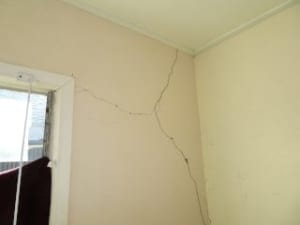 Extensive large cracks to the internal concrete walls, from movement.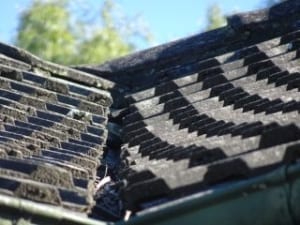 Significance sag to valley of the roof caused by the roof structure being supported off the ceiling structure. This required immediate attention to avoid potential collapse. 
Pre-sale building inspection benefits, Important notes:
The owner was informed by an unscrupulous trades-person (recommended by the rental agent) that it would cost approximately $50,000 to rectify the problems. This cost was only to patch and paint over the external and internal walls of this house, not to fix the problem.
This would not have included reinforcing the footings (underpinning) to avoid the likelihood of further movement.
The owner was also informed it would cost a considerable amount more (but did not indicate a price) to replace the rotting internal walls.
With my inspection I found all of the external and internal walls to be constructed with concrete, not a material that would rot!
A Pre-sale building inspection report by Peter Weddell, highlighted the following:
Identified the problems and noted their severity.
Made recommendations on economical methods of rectification and alternatives.
Allowed access to the inspector for advice in the future to insure not being ripped-off again.
Suggestions on items that required priority before re-sale of the property.
Recommended full disclosure on major items to potential buyers, when reselling.
The recommendations will help the seller achieve a smooth sale, when reselling the property.
For independent Building Inspections Brisbane in all suburbs, Qld Home Buyers Inspection Service. qbis.com.au