New roof truss danger,

in Kallangur, a northern suburb of Brisbane.
New roof truss danger. Examples of how a potentially dangerous roof truss situation was avoided as a result of a recent building inspection, by Peter Weddell, owner/operator of Qld Home Buyers Inspection Service.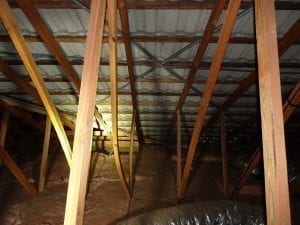 You want to be aware of this!
Considerable sideways bowing of these roof trusses above a house that is approximately 12 years old!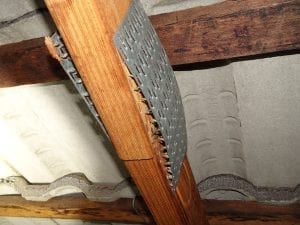 Significant separation of gang nail plate, to top chord of a roof truss.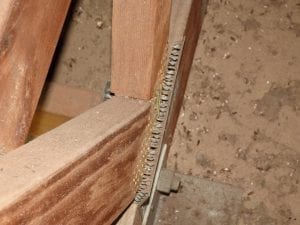 Further separation to bottom chord of a truncated (girder) roof truss.
A truncated (or girder truss) is a major component of the roof that supports a number of other trusses.
This photo shows separation also between webbing of the roof truss and its bottom chord.
New roof-truss danger.
Important notes:
This roof structure is very close to the point of collapse.
Moderate to storm conditions could be a cause for collapse.
Urgent rectification was required.
Rectification of this roof structure was considerably high.
Technical notes on roofing:
Click here to read technical notes about roofing as suggested by the Queensland Government
For independent Building Inspections Brisbane in all suburbs, Qld Home Buyers Inspection Service. qbis.com.au