Design defects with new homes,
New homes with design defects. By Peter Weddell, owner/operator of Qld Home Buyers Inspection Service.
Well designed and practically built new homes can avoid faults from developing in the short and long term.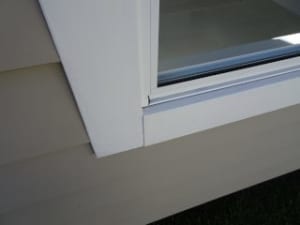 Common design faults:
Builders seem to have lost sight of importance of fitting flashing's around openings and rely too much on using sealants. Rather than proper methods of construction to avoid seepage causing rot around windows and possibly to concealed wall framing!
Sealants will deteriorate in normal weather conditions. Due to UV also different rates of expansion and contraction between materials.
This can allow seepage and potential for rot to occur to wall framing and sometimes the sub-floor structure (in a two storey house). Also refer to other posts and photos for more information.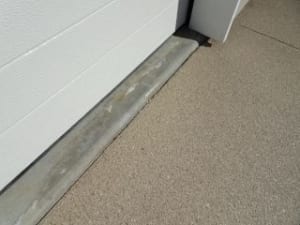 Slab edge deterioration:
Rising damp occurring to exposed edges of the house and garage slab.
Although this is a common occurrence deterioration may occur over the long term (depending on the type of soil in the area)
.
This problem must
be identified
in a building inspection report. This will help the buyer be aware then have it addressed by an expert, before it develops into a serious problem.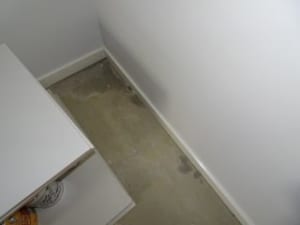 Seepage and/or rising damp to corner of the garage slab. Cracks to the garage slab, likely to
be caused
from expansion of the soil causing the slab to heave (lift and dome).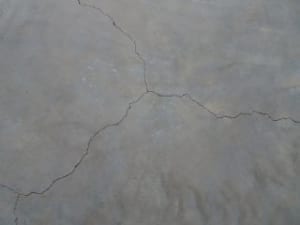 Cracks to concrete slab of the garage area. Not unusual, but would have to be monitored for further possible movement.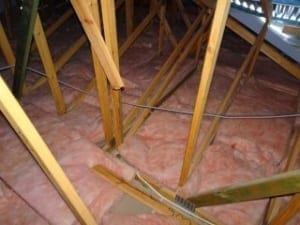 The structural integrity of the truss has been compromised!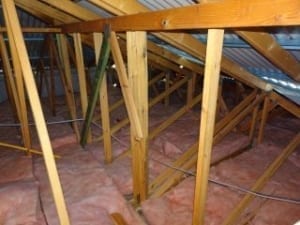 Fractured web member to part of a roof Truncated Girder truss (main supporting truss to other roof trusses)
. 
Although being a small component of the roof truss, the web is still a very important part of the roof truss
.
Although far less of a problem when supporting a light weight metal roof as opposed to a much heavier tiled roof
. 
This new house fault can easily 
be rectified by
reinforcing the fractured web section with secured cleats to both sides of the web
.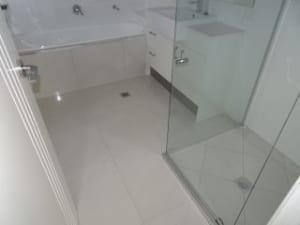 No fall of floor tiles to the floor waste pipe in a main bathroom. This floor waste pipe serves no purpose, when leaking occurs.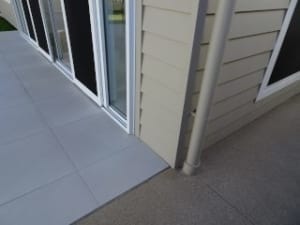 Not enough clearance between lower external walls and paving may allow potential termite access
.
Some relevent material on new homes with design defects