Galvanising and zinc corrosion,

between roof sheeting and flashings, in the Stafford area, a Northern suburb of Brisbane,

Causes of galvanising and zinc corrosion. Courtesy of Peter Weddell owner/operator of Qld Home Buyers Inspection Service.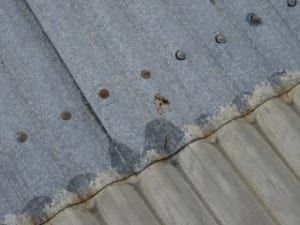 Close-up of galvanised (topside) and zincalume (lower) sheeting joints.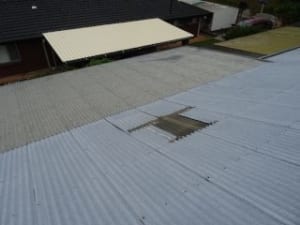 Galvanised sheets to top side, zincalume to lower.
Costly DIY mistakes: 
Unfortunately corrosion occuring between galvanising and zinc is a common problem with DIY, also inexperienced tradespeople.
In most cases due to the owner saving some money by replacing the roof sheeting or flashing's themselves and creating problems.
This may prove to be costly when reselling, instead of employing an experienced trades-person in the first place.
When replacing metal roof sheeting or flashing's.
Always replace them with the same product to avoid corrosion occurring between them. Never mix the two, unless there is a gap or barrier between them.
Some related information
For independent Building Inspections Brisbane in all suburbs, Qld Home Buyers Inspection Service. qbis.com.au